Space Ocean Dream Journal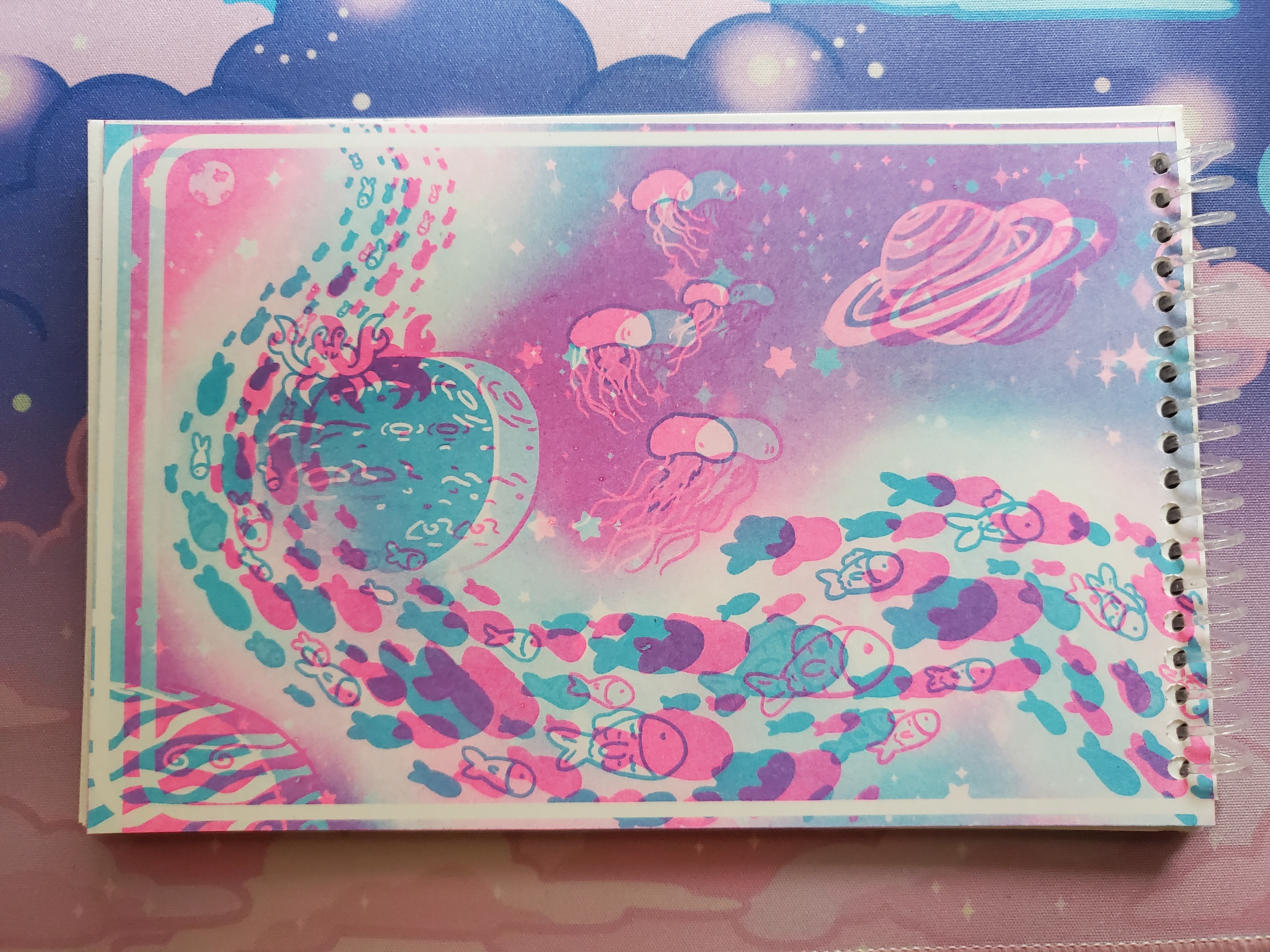 Handmade journals created from majorly misprinted Space Ocean prints!

Journals are about a quarter inch thick, and are 5.5 in by 8 in. They are made with really nice quality thick drawing paper and glow-in-the-dark coils, making them great for drawing in pen, ink, and even light watercolor work or for some late-night dream journaling!

All journal have varied alignments and look different from each other but all meet my quality standards!



All Copyrights Reserved to Filipa Estrela 2023