Space Ocean Risograph Print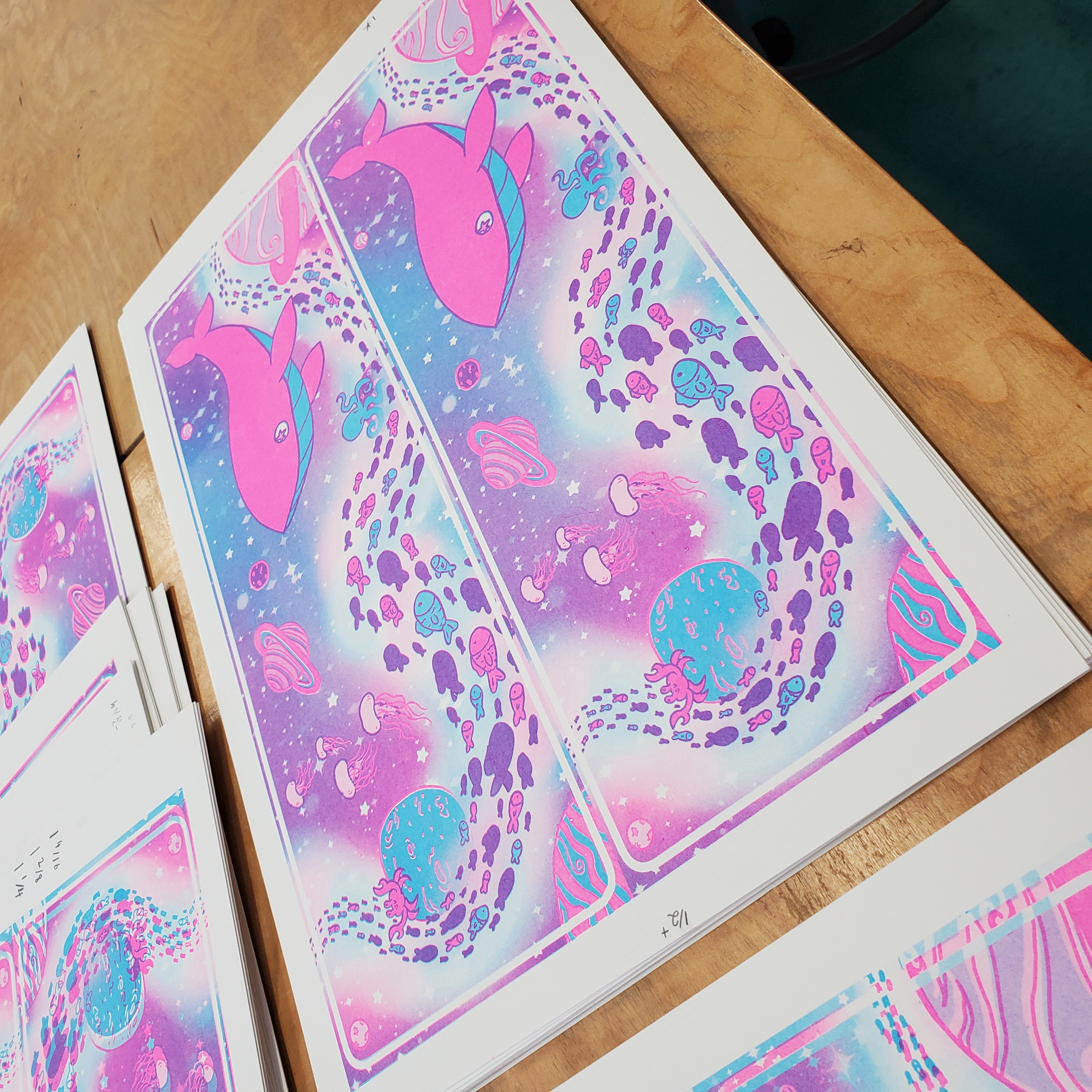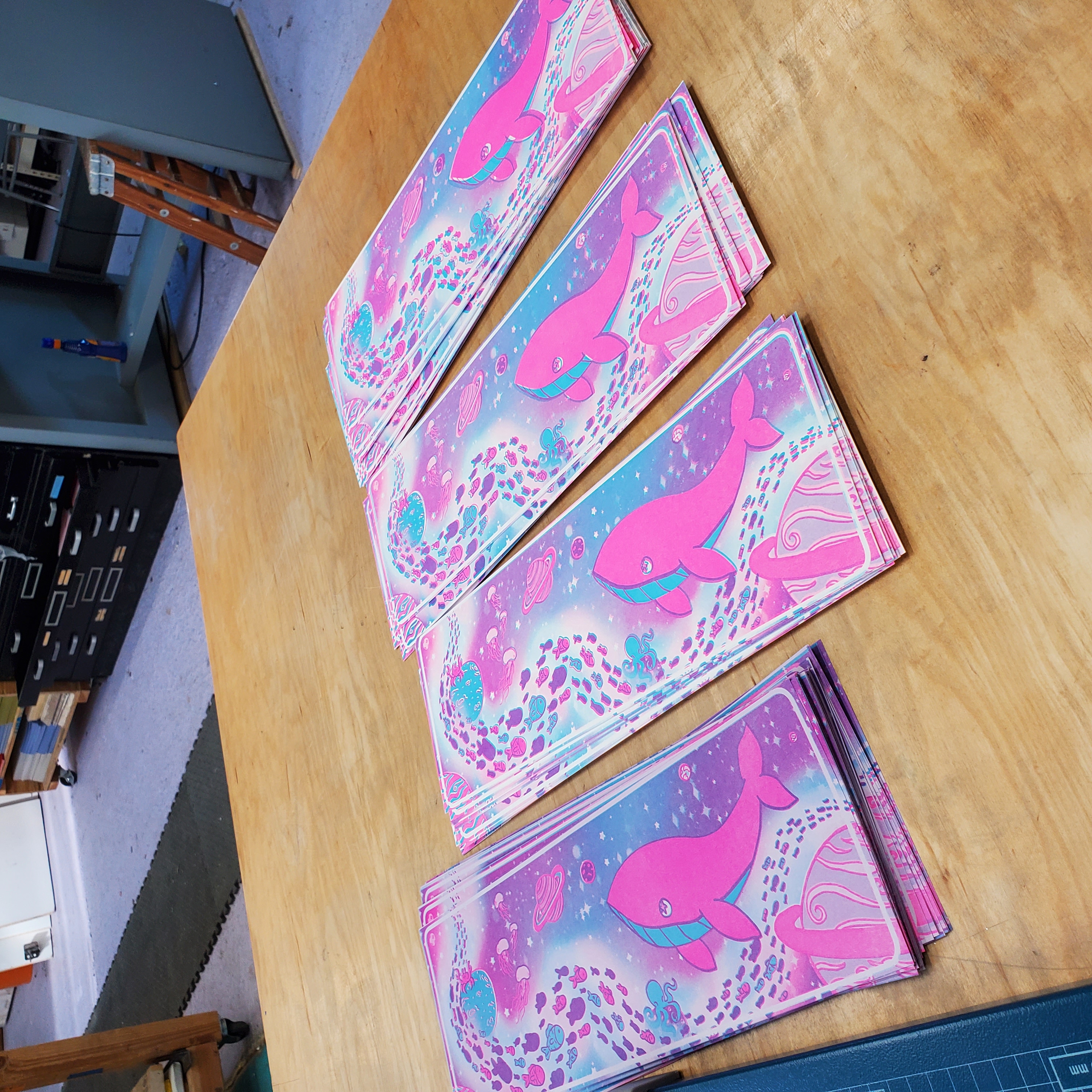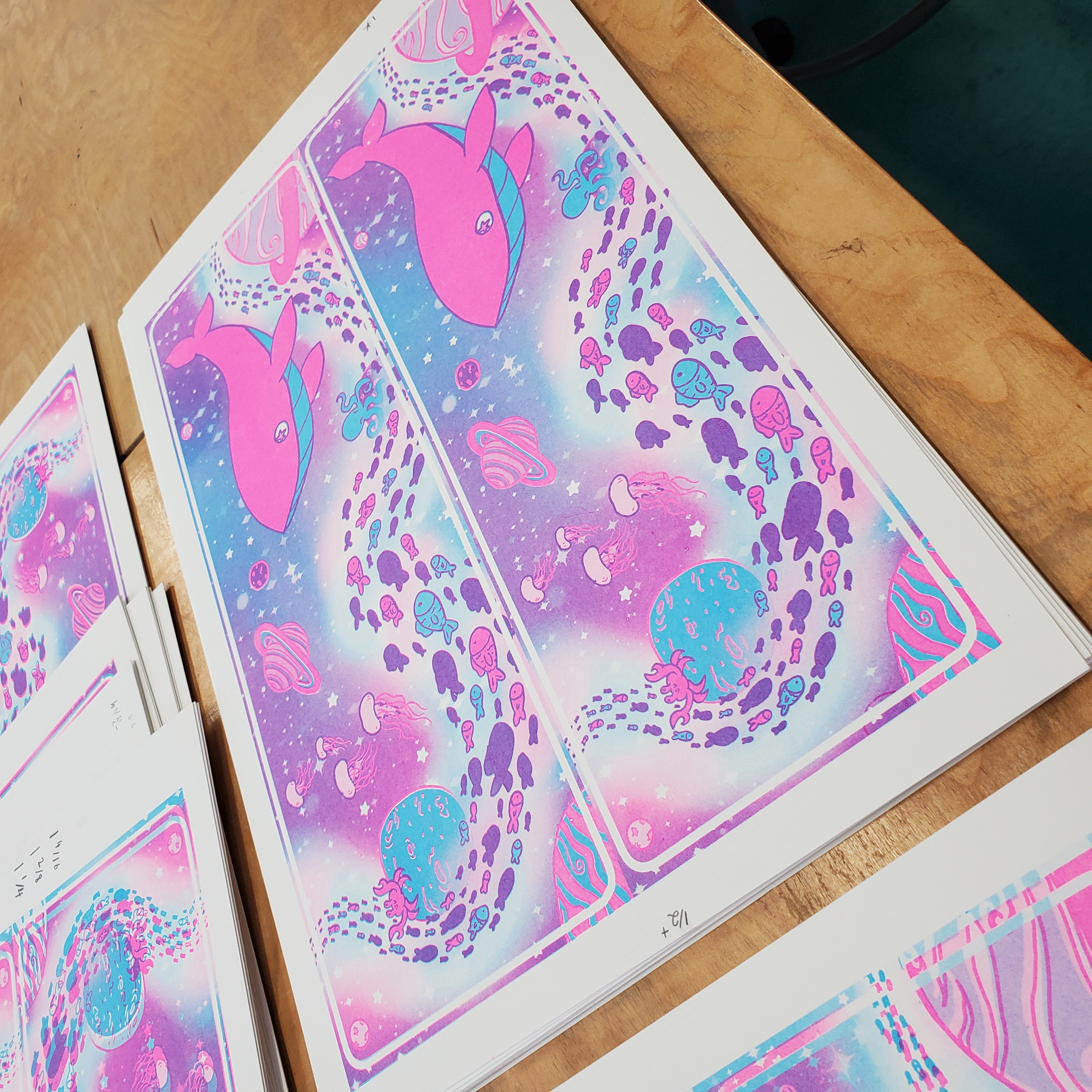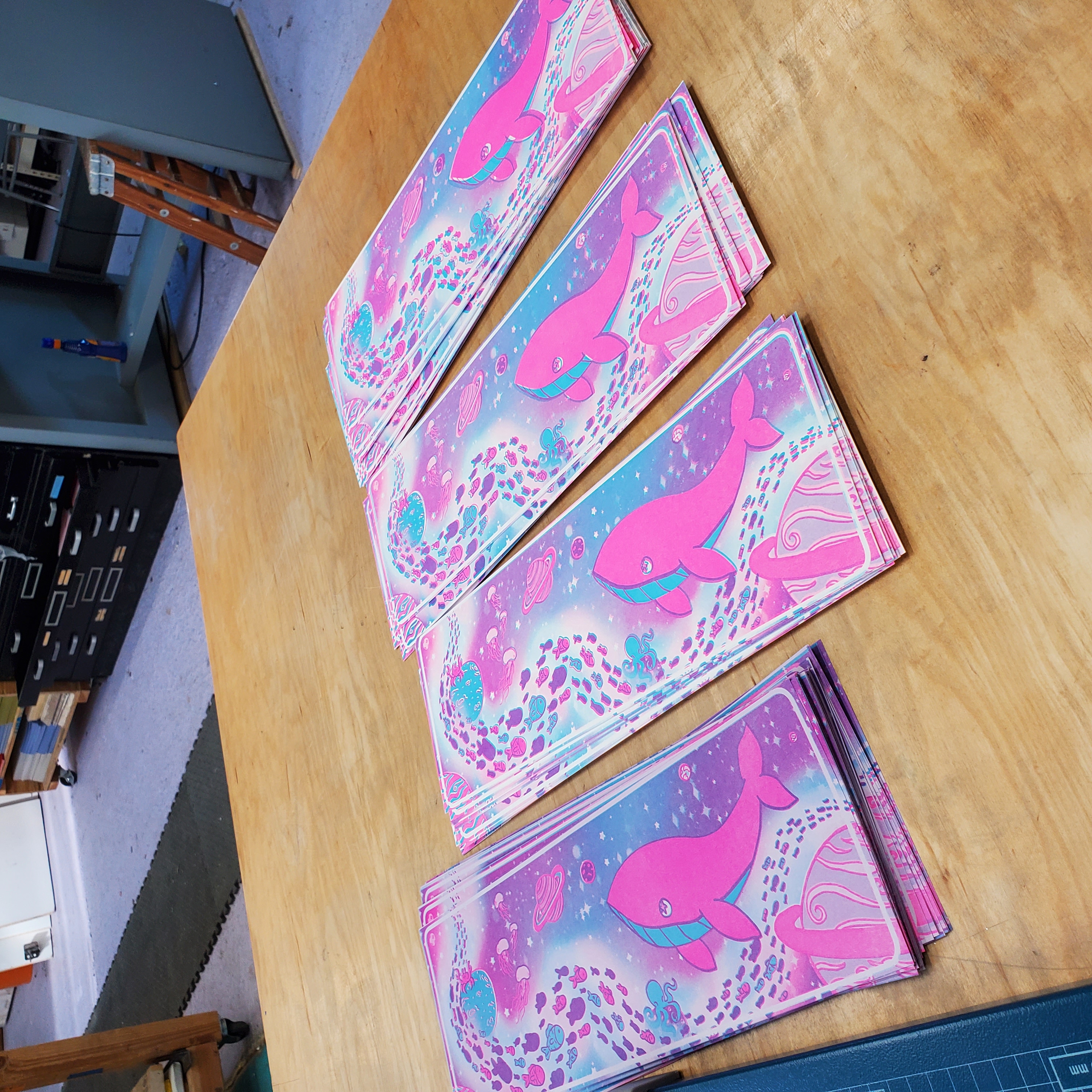 Risograph Printed in 2 colors, Space Ocean.
Printed on coverstock paper at roughly 5in by 15in size.

Super vibrant and colorful!

Prints may have slight variations in layer alignments but each has passed my quality approval! I have categorized the prints into 2 categories, A for perfect/near perfect alignment and B for slight misalignment. Both categories look really stunning, and it's just a mater of preference whether you like the slightly off-alignment look or not! The prints that came out super misaligned I've turned into dream journals available here.



All Copyrights Reserved to Filipa Estrela 2023